Celebrating VIPP's Global Spartans: Meet the Winners of the VIPP Alumni Awards
VIPP is celebrating its alumni in a ceremony on December 10th
As the Visiting International Professional Program's year-long 30th anniversary celebration comes to a close, VIPP is taking a moment to recognize the contributions of its alumni. The VIPP Alumni Awards is an event to honor outstanding alumni deserving of special recognition for their career achievements, and their contributions to their communities. The winners come from diverse backgrounds and fields, and have all made a difference at VIPP, MSU, and in their home countries in unique ways. Awardees were chosen in the categories of Lifetime Achievement Award, Early Career Award, and Community Service Award. VIPP will host a virtual ceremony on December 10, 2021 to honor the winners, and to celebrate all of VIPP's extraordinary alumni who are leaders in their professions and communities.
The event will feature a unique rendition of the MSU Fight Song performed on the erhu by VIPP alum Fulin Li, a graduate of the Tianjin Conservatory of Music. VIPP's founding director, Dr. Daebong Kwon will also receive special recognition during the event. Read about the winners' accomplishments, check out a preview of Li's performance, and register to join in the celebration.
Meet the VIPP Alumni Awardees
Soonwook Hong: Lifetime Achievement Award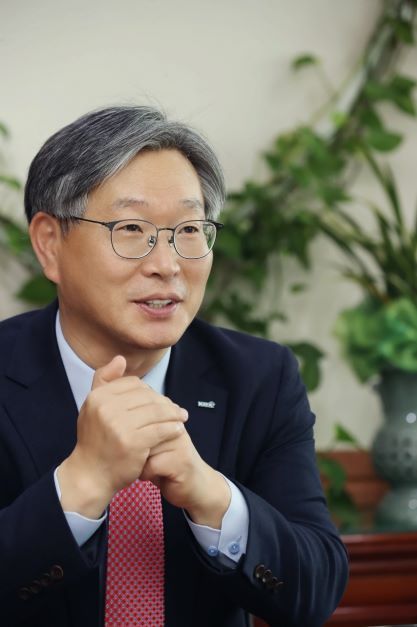 Mr. Hong has a long career history in the Korean financial market and has played a pivotal role in its growth. He began his career in the Korea Stock Exchange in 1990. As Manager of KOSPI and Bond Markets he advanced stock trading rules for fair and efficient trading, and also worked in stock trading investigation to eliminate unfair trading practices. Hong has held many positions at KOSDAQ, which functions as a core infrastructure of the Korean capital market and provides capital to companies with high growth potential. As Executive Director of the Management Strategy Divison from 2018-2020, he established the company's long-term and short-term business strategies and budget plans. Hong also previously served as the Independent Director of Korea Securities Depository (KSD) in 2020, advising the company's board, and overseeing the business operations of the company. In his current role as President of KOSDAQ Market Division, Hong manages the KOSDAQ market as a whole, with about 1,530 companies listed with a focus on innovative tech-oriented startups. Hong is a 2015 graduate of VIPP.
Benard Oloo: Early Career Award
Dr. Benard Oloo is a Lecturer of Food Science and Technology at Egerton University, focusing on food safety of different commodity value chains in Kenya. He is also a trainer, life coach, and author. VIPP welcomed and hosted Dr. Oloo in 2019 as a Borlaug Fellow under the sponsorship of the U.S. Department of Agriculture. Under the mentorship of Professor Karim Maredia and Dr. Ruth Mbabazi from MSU's College of Agriculture and Natural Sciences, Dr. Oloo published two peer reviewed articles in an international journal and several white papers during his fellowship at MSU. His connections with MSU have also led to participating in several project proposals, one of which was funded involving a tripartite MSU-EU (Kenya)-SVU (India) PIRA Grant, and Dr. Oloo is responsible for coordinating the Egerton University Team in this project. Dr. Oloo is also the African Global Alliance for Rapid Diagnostics (GARD) coordinator and is working with several scientists from across Africa to help connect the technologies to markets. Oloo has earned several international awards including Emerging Leaders Network Award from the Institute of Food Technology (IFT), USA 2018, PhD Student Exchange Programme (Durban University of Technology, South Africa) and the African Biosciences Challenge Fund, 2017-2018 at ILRI, Kenya. He also serves the GHI as an ambassador for Kenya and as an editor of GHI Matters. We commend Benard for his excellent achievements, especially during and beyond his time at MSU as a research scholar, and his strong leadership and engagement with the MSU community.
Mengjie Wang: Early Career Award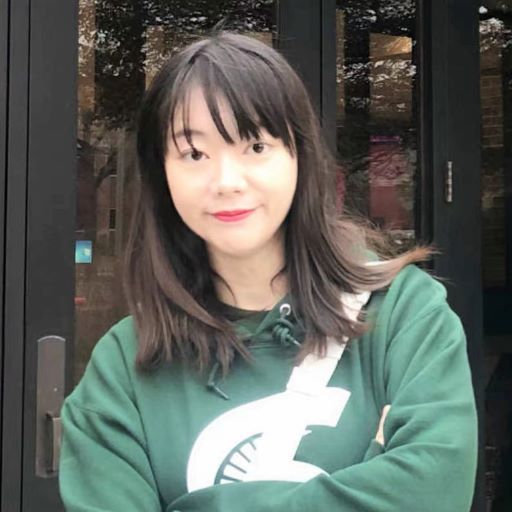 Ms. Mengjie Wang is a Lecturer of Artistic Design at Changzhou Vocational Institute of Textile and Garment in China. Her research interests include interactive media and video production. She studied at VIPP from April 2019 to April 2020. Wang is a very talented artist who has won several national design awards in China, including second place in the Eight National College Digital Arts & Design Awards (2020), and first place in the Fourth National College Digital Arts Awards (2016). Wang has also won several national awards for her excellent teaching and curriculum design. While visiting VIPP in 2019, she was amazed by MSU's big green campus, but sometimes also got lost. She decided to create a cartoon map to guide visitors to MSU. When her special map was released, it was very well received by the community. OISS once used it as its main page picture on their website. A puzzle created out of this map was also used by MSU OCP representatives in China for international student orientation.
Chong Wang: Community Service Award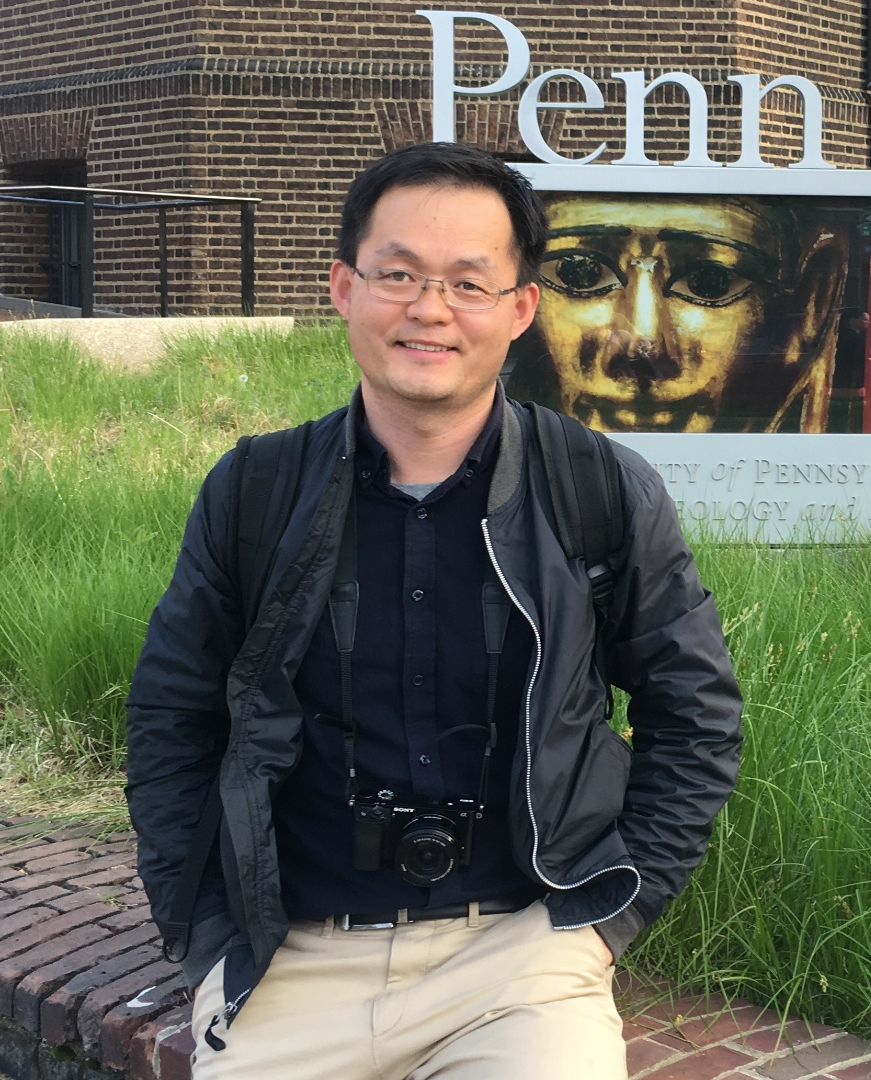 Dr. Chong Wang is an Associate Professor of Journalism from Capital University of Economics and Business (CUEB) in Beijing, China. Dr. Wang was a visiting scholar at VIPP during the 2019-2020 school year. He started his teaching career at CUEB after he earned his doctorate from Renmin University of China in 2010. Since then, he has won a series of honors and awards, including CUEB Teacher of the Year, CUEB Annual Teaching Accomplishments, and First Teaching Rookie Award. Dr. Wang is passionate about community service and has been involved in activities that benefit the well being of his community, both at home in China, and at MSU. During his time at VIPP, he participated in various service learning activities. In February and March of 2020 at the beginning of the outbreak of the COVID-19 pandemic, he and some other residents in the Cedar Creek Community teamed up together to patrol their community at night. The volunteers took shifts in order to ensure the safety of this community, the residents of which were mostly visiting scholars at MSU. The actions of Dr. Wang and his group were commended by the local authorities.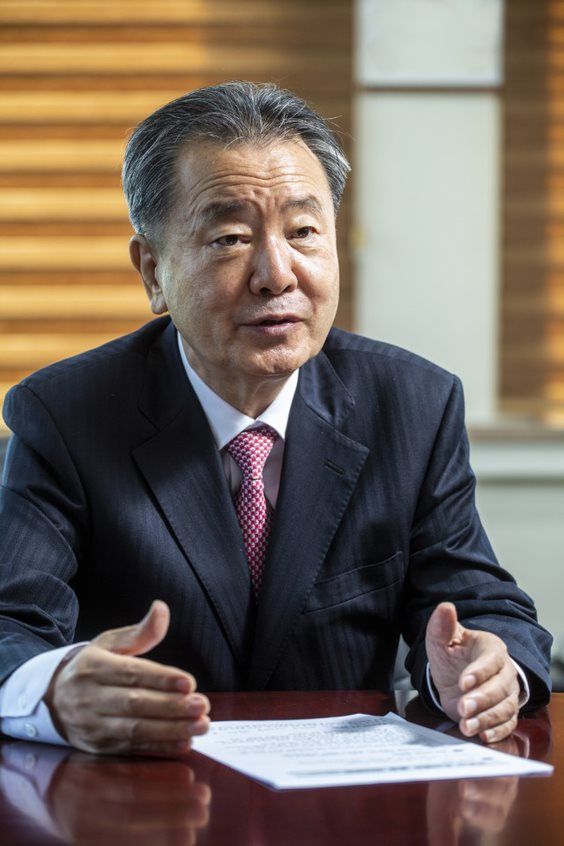 Daebong Kwon: Special Recognition Award
Dr. Daebong Kwon served as the first Director of VIPP from 1991 until the summer of 1993. When Dr. Kwon was working at the MSU College of Education as an Assistant Professor of Educational Administration, he proposed the idea of VIPP to provide lifelong learning opportunities for international professionals in business, industry, and government. Dr. Kwon is currently President at Joongbu University and Professor Emeritus at Korea University in South Korea. VIPP is grateful to Dr. Kwon for his service as founding director, and his continued support of the program over the years.
A New Take on a Spartan Classic
VIPP is proud of all of its alumni who are advancing the common good around the world. We look forward to celebrating our global Spartans on December 10th! In the meantime, check out a preview of Fulin Li's performance of the MSU Fight Song!