Connecting Hearts and Minds: A Conversation with Youth Ambassador Sara Al Khulaidi
Sara is one of two Youth Ambassadors from Michigan who will represent the United States in the USA Pavilion at Expo 2020 Dubai.
Expo 2020 Dubai
is the first World Expo in history to be held in the Middle East, and runs from October 1, 2021-March 31, 2022. The Expo is a celebration of world cultures, friendship, and human excellence and innovation. The
Visiting International Professional Program (VIPP)
, which serves as the Michigan Council for Citizen Diplomacy, partnered with
Global Ties U.S.
and the
U.S. Department of State
to educate about the Expo, and help recruit Youth Ambassadors and Cultural Performers to represent Michigan on a global stage. As part of VIPP's mission to encourage participation in global citizen diplomacy through cultural exchange, VIPP is proud to raise awareness and encourage engagment with Expo 2020.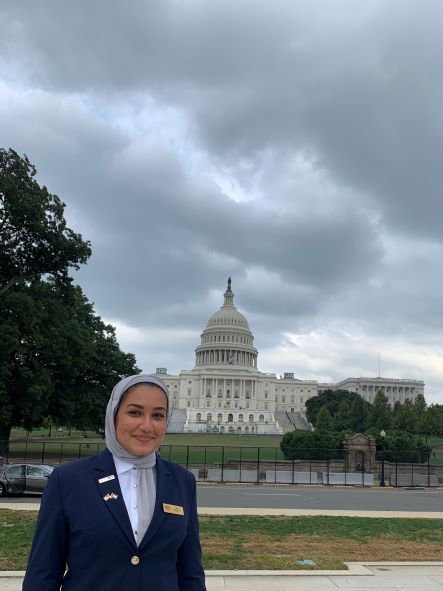 75 Youth Ambassadors were selected to represent the United States in the USA Pavilion at the Expo, and will educate visitors about American values, history, and culture. VIPP had the opportunity to have a conversation with Sara Al Khulaidi, one of the two Youth Ambassadors from Michigan who will represent the United States at Expo 2020. Sara is a 27-year-old Yemeni American immigrant residing in Michigan for the past 13 years. Sara works as a mental health therapist for ACCESS as part of the Psychosocial Rehabilitation Program for Survivors of Torture. The 2017 Wayne State University graduate received both her bachelors and master's degree in Clinical Social Work in which she specializes, and is licensed in Mental Health Counseling with the concentration of Cognitive Behavioral Therapy.
How did you learn about the opportunity to become a Youth Ambassador for Expo 2020? What was the application process like?
I am always interested in looking for opportunities abroad that would highlight global exchange, and cultural learning. I want to explore more and strengthen my knowledge about people, innovations, languages, cultures and different societies. I learned about this opportunity through a social media AD promoting energetic, friendly individuals who will serve as the Faces of the United States to millions of Expo visitors, providing a human connection to the United States and its territories and reflecting its geographic and cultural diversity. The process was highly competitive and amongst 1,200 applicants, 75 were meant to be selected. The process included letters of recommendations, short answers, a video submission along with other requirements. I am grateful to be one of the 75 who were selected by Global Ties U.S. and the U.S. State Dept. as a Youth Ambassador representing my state of Michigan as well as the country.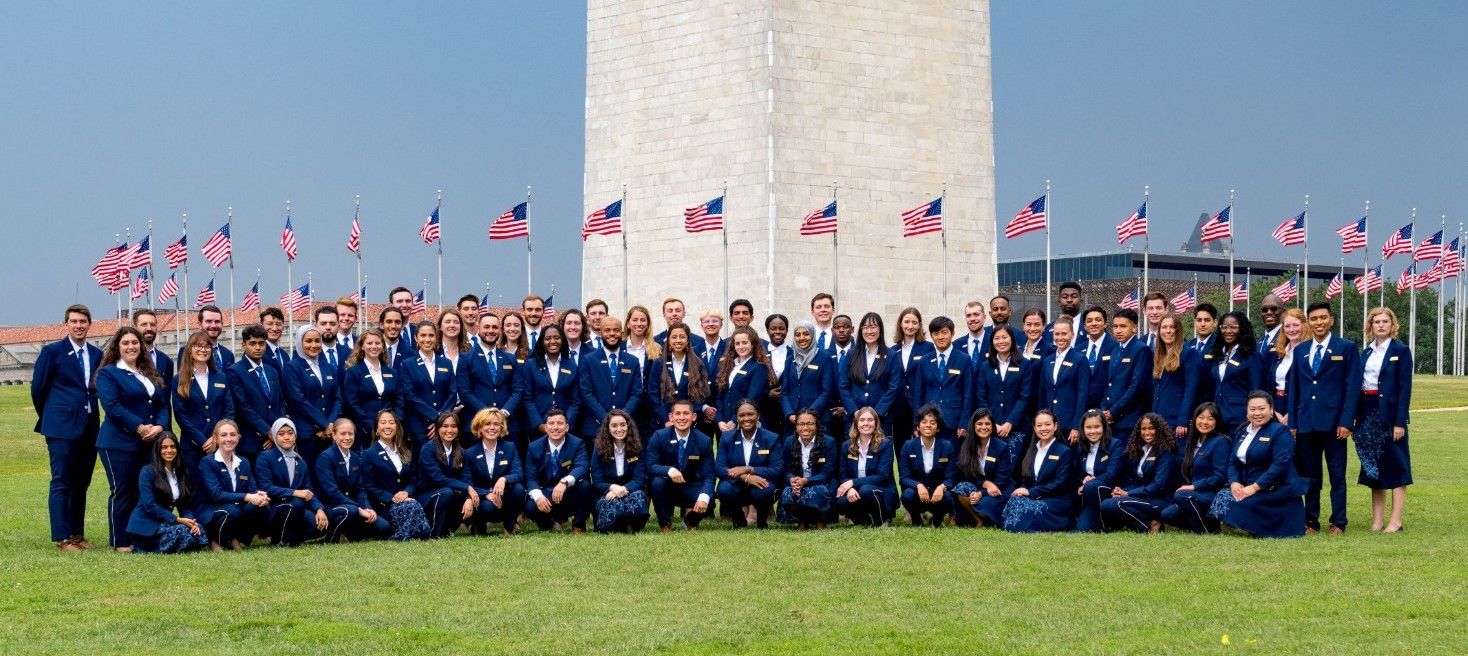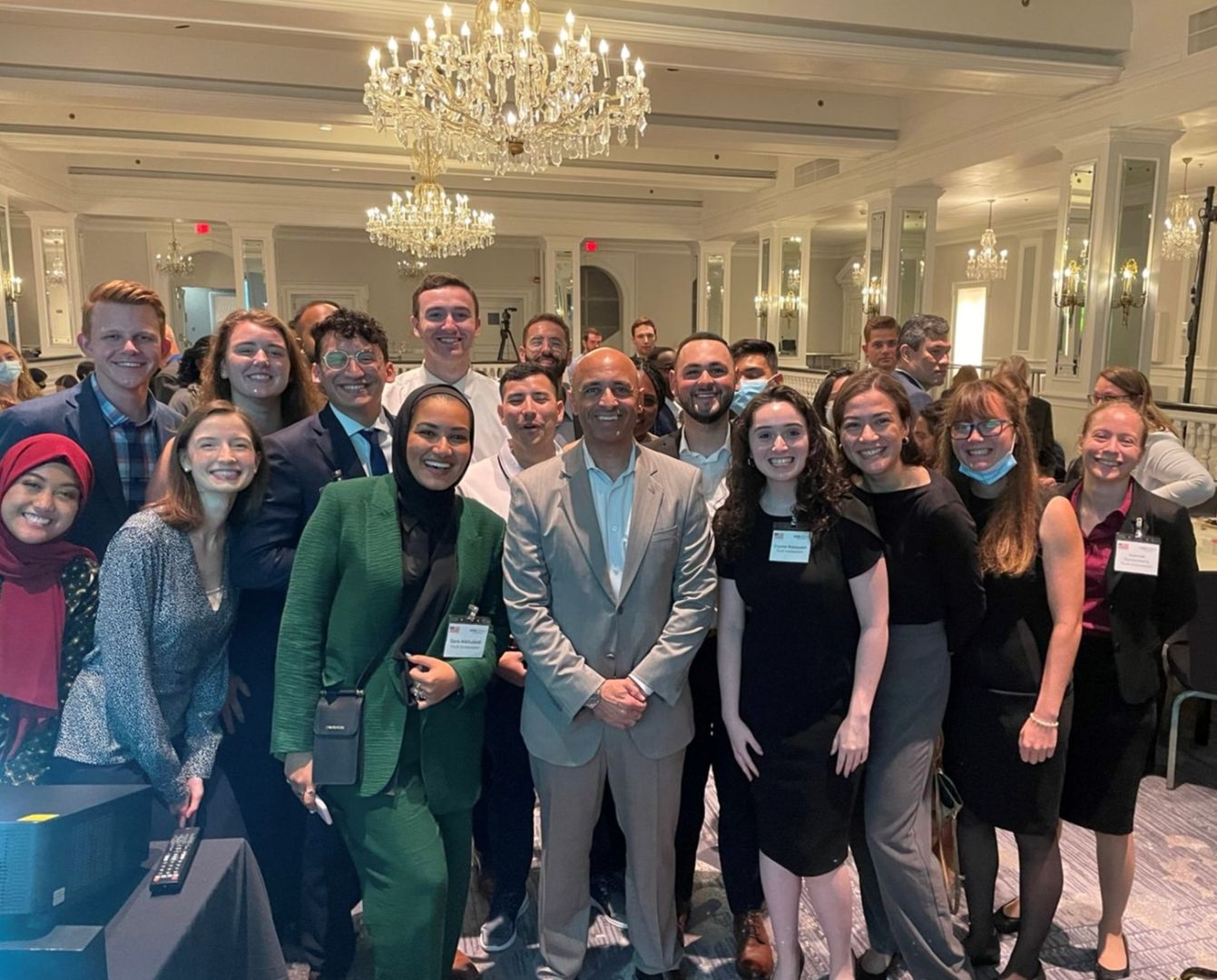 What made you interested in serving as a Youth Ambassador?
Curiosity is a trait I've had since I was a child and I think that is what drove me into the mental health field to become a therapist/counselor. I was always a thinker, observant, curious and wanted to know more about people's culture, traditions, behaviors, relationships and dynamic. I wanted to learn more in order to make the proper impact necessary or be the change needed, whether it be by relating or hugging as a little girl to listening and healing as a therapist. Being an ambassador at a great World Fair, Dubai Expo 2020 is an opportunity to relate to one another, to create a safe space for questions and engagement, to allow people from all around the world to see the melting pot that is the USA and exchange conversations. We are all different in color, tone, texture, background, knowledge, religion, status and yet we all demonstrate the same message as Youth Ambassadors which stands by the Dubai Expo Theme "Connecting Minds. Creating the Future." Therefore, I am interested in being the first American a lot of people might meet as a female Arab American immigrant, and I am excited to welcome them into our USA Pavilion with lots of love.
How do your life experiences make you uniquely qualified for the role of Youth Ambassador?
Being a Youth Ambassador is not just a label. It is a responsibility. It is reflected in our personality, our work ethic, our resilience, our connections and interactions. A role of a Youth Ambassador embodies a lot of characteristics that would uniquely describe all 75 of us. As for me, being a first-generation middle-class immigrant who earned her master's in Clinical Social Work, chose a taboo field "mental health" and is raising the voices of the unheard is one of the qualities that would fit the role of a Youth Ambassador. Having the courage to step out of the typical one-on-one session into the macro world and normalize such taboo conversations with empathy is a unique trait I exhibit. Just like a chameleon, I can effortlessly adapt with different ages, social, and ethnic groups which grants me the ability to understand, acknowledge and empathize. I believe that being a youth ambassador at the Dubai Expo 2020 engaging more than 20 million visitors is an opportunity to change lives, thoughts and preconceptions just by one smile at a time.
What do you want to accomplish and experience during the Expo?
I want to encounter more diversity, hear more untold stories and have meaningful conversations. I am going into this opportunity with an empty glass and an open heart just to fill it with more knowledge and experience. What I want to accomplish is visiting 190 and more pavilions, eat all their good food and be inspired by different perspectives. I am looking forward to collaborating with other pavilions, see their innovations, and connect.
As a Middle Eastern American what does it mean to you that Expo 2020 is the first World Expo to be held in the Middle East?
It's extra special. I'm proud of it being in the Middle East for the first time and going back 13 years later. I'm super excited to see what has changed because as we know Dubai is a young city and it's been changing ever since. This year is their 50th anniversary so I'm super excited to see what they have created; innovations, change, and also to reconnect with what I've left there. It's a sense of pride to have that in the Middle East, and then to go back as a USA Youth Ambassador is extra special. I think that's what I'm most excited about, to not only be the face of America as a Youth Ambassador in the USA Pavilion but also to bridge that gap, to maybe be the first person they see as a Muslim, an Arab, but also a U.S. citizen. That kind of brings us closer and connects us even more.
Is there anything special you would like to do in Dubai during your spare time?
As a former resident of Dubai, I know that Dubai is not the same as it was 13 years ago. Therefore, I want to explore the Old Dubai, Downtown Dubai, the Arabian nights in the desert, hear folktales and experience the traditional food and clothing.
What are some of your career goals?
Besides wanting to be a forever student and continuing to learn, some of my career goals is to take this opportunity as an open gate to be part of more global exchange and cultural learning programs and opportunities. My goal is to create the safe space to talk about these taboo or uncomfortable conversations/social issues to feel more connected, and more heard. Also, my goal is to further normalize the idea of therapy and mental health in the Middle East at both a micro and macro stage.
Watch VIPP's video interview with Sara. To read Sara's full bio and learn more about VIPP's engagement with Expo 2020 Dubai visit vipp.msu.edu/expo2020.